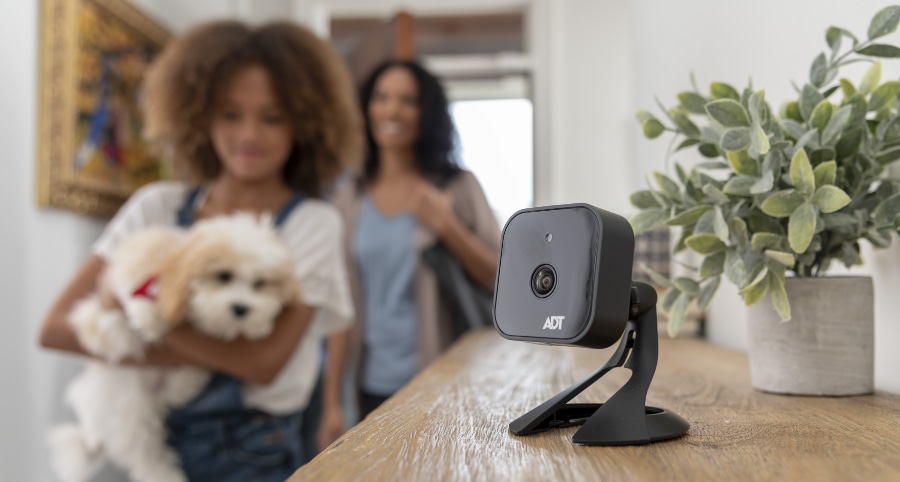 Where To Place Home Security Cameras In Fort Lauderdale?
Where are the right sites to place your home security cameras in Fort Lauderdale? As a general rule, you should consider three major regions of your residence for camera installations: your front door, your home's exterior, and select interior spaces. Even though your security installer can suggest where you should begin, consider the following best practices on where to place your home security cameras throughout your property.
Don't Forget To Defend Your Main Entrance
Even though it may seem crazy that a burglar would attempt to casually stroll through primary entrance, 34% of invasions occur at this obvious access point. There are also package thieves among other risks to deal with. A video doorbell is ideal to handle all of these possibilities with crystal clear high-def, wide-angle capabilities.
Doorbell surveillance is even more beneficial as you have the ability to converse with all guests who walk up and ring the bell. With the help of your mobile application, like ADT Control, you can answer each instance with two-way communications and real-time footage and look like you're home. When a person attempts something criminal, you can have your video doorbell document the event on video and deliver it to your smartphone via a text notification.
Cover The Most Area With Your External Video Surveillance
Where to place home security cameras outside your residence can be a daunting assignment. Fortunately, there are a few beneficial tips to greatly increase the likelihood that you're safeguarded appropriately.
Corners of your Fort Lauderdale residence offer an impressive viewing angle, seeing two segments of your property.
Just below an eave or directly into a bit of siding or exterior trim are ideal locations for security cameras as they will be partially obscured by blending into your gutterline.
On top of your garage, as the garage door is a more likely passageway for invaders than you may know!
Over a back porch or sliding door -- or any entrance that can't be seen from the sidewalk.
In each of these spots, you should always cut back any bushes or tree limbs that could obscure the camera's view.
Suggestions For Getting The Highest Level of Performance From Your Indoor Video Equipment
You have more options on where to place home security cameras on the interior of your property in Fort Lauderdale. That same adaptability does mean there are more factors to contemplate:
Sunshine through Your Windows: While you'll want to ensure your windows are secure, the sunshine that enters via a window may cast a glare on your surveillance footage. Point the front of your camera away from any direct views of windows to circumvent this issue.
Use Your Height Advantage: In the same fashion as a guard tower, a video camera located in a higher spot will have a more panoramic view. Try placing your cameras above tall pieces of furniture or affixed to the ceiling.
Prevent Access by Children and Pets: Your camera won't be able to protect you if anything happens to it. Set your devices where children or pets can't tamper with them. You might consider mounting or another means to secure them to be certain they don't fall if mistakenly jostled.
Use Plants and Decor to Your Advantage: The best video camera won't do much good if there is a plant obstructing the field of vision. However, interior decor and plant life can also serve as a means to conceal your security equipment. Just be careful they don't obscure the lens!
Secure24 Alarm Systems Knows Where To Place Your Home Security Cameras
To ensure the proper installation of your home security cameras and additional security components, turn to the professionals at Secure24 Alarm Systems. We'll help install the ideal plan for your entire property -- safeguarding all areas. Just call (954) 688-4955 or fill out the form on this page to arrange a consultation.
Areas Served Around Fort Lauderdale By Secure24 Your Local ADT Authorized Dealer